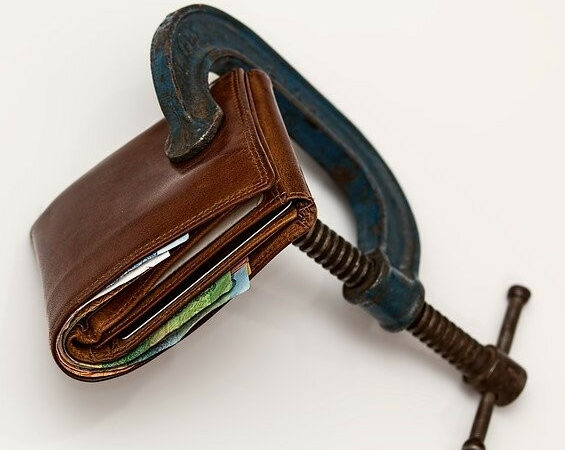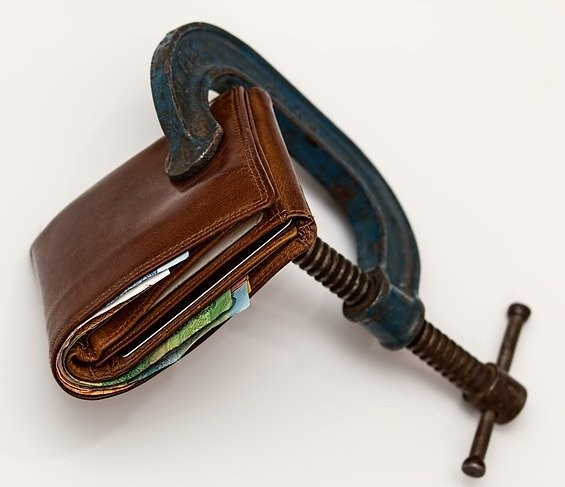 Most Barbers wind up looking for a new job, begin cutting part-time, quitting their job in search for benefits, and wind up with just a tight wallet. Let's face it cutting hair is a self ran business with hardly any structure unless you have a team or a good organized employer experienced in running a business.
This article will show you how to easily take charge of your barbering business to make as much as you need to satisfy all of life's demanding situations, without quitting your beautiful profession you initially chose.
Why Most Barbers Quit, Looking for Benefits
Fear and lack of knowledge are my direct answers. It is a very difficult to believe in yourself, run your own business, and be successful at it. There are many areas of business to conquer and many barbers just fail to accept the challenge due to outside pressure from family and friends. When beginning a family you really see the hardship and the pressure builds up because there is nothing in place to deal with all the financial issues arising from insurance needs, health, home, auto, life, workmen compensation, no sick time no vacation etc. All odds are against the lonely barber in the shop struggling to pay weekly and monthly rent.
The barber speaks to several clients who appear to be doing better than them, so they discuss issues concerning salaries, benefits, retirement, sick and vacation time. The barber feels as though they are missing something. Looking outside of themselves and their profession and they are persuaded to leave and search for other ways to solve their problems. Very sad but it happens all the time. So if any of these are your issues or you suffer from a similar issue continue reading so we can give you a simple 3 three step approach to changing your condition and being grateful for your profession. No profession is greater than any other profession, proficiency is the key to master success. For further information and inspiration, please enjoy our other articles related to Earning Potential as a Barber.
Making Money Doing What You Love
Whenever you consistently get paid for your service it becomes a job. As a result you develop spending habits accordingly and this causes you to now need and rely on that money you were being paid. This causes you to dislike the things that you normally love or have a passion to do, because now you have to do them to stay above water and maintain yourself and family needs. Take this example to show you how you can continue to love what you do, its called a security blanket. Building a security fund affords you the feeling of not needing to work when you have. A little more freedom to do what you want to do. So without further do we will attempt to show you simple ways to make a security fund first and then build your barber business as a business to make six figures and beyond!
Hair Cutting Services – The Wealth it Brings
Be sure to read How to make $500 to $1000 Weekly and Simple but Powerful Ways to Build Clientele before you apply these steps as it is essential as a foundation to earning six figures. The cutting services are core and should be worked on to establish your foundation. Once you have your foundation and your regular clientele and following is your success. They are your benefits, they are your sick time, they are your love for your profession, your wealth, they are your responsibility to keep happy and help throughout your relationship with them. Also see Socially Engaging Your Clients for more on how to honor your supporters and how to fulfill your responsibility to them.
Selling Your Clients – The added Wealth it Produces
Often as barbers we fail to learn the art of selling and we suffer dearly. Step 2 is to learn to Sell so you can benefit your client with products and experience and you will also benefit from your clients resources as well. Selling is easy as telling, that is all that is required and it will prove to make more revenue than your services if you incorporate and treat it as part of your barber business. The key to this is to be relevant. Example, your client gets a particular hair style from you. You perform the service so well and when your client gets home away from you he/she is unable to maintain that style, so you would need to recommend a product or two in order for the client to maintain the service/style you performed, after the client receives it. So you make a list of products which you think are relevant for each service and now you have a new business of sales related or inside of your profession. No need to go anywhere or look outside of what you already do as a barber.
The key is once you start keep consistent no matter how much you think people are tired of your efforts. Now you have a powerful hair service business and you have incorporated a sales within that business. Now all you need is some way to stay organized or some system to run efficiently which brings us to Step 3.
Building Your Robot – Adding Passive Income to Your Profession
Your robot is your computer it is a device which you set up to keep your business running smoothly. You can use it to manage clients, manage sales, track your income, expenses and a whole list of other tasks. It can also be used to grow your business to that next level which you are seeking. So you should now consider building yourself a robot (a website) to make you money from your same barber business and also learn to grow your business online where you can reach tons of new clients who you may never even meet but they will support your business because you will learn to honor them through your experience and expertise you have acquired over the months and years.
Finding a good app or computer program to keep your stats is a must. So I have listed Simplybook.me which I use, and another which other barbers use. Be sure to check out our APP REVIEW for the following apps before you choose one for your business.
A good app should cover your booking and stats on areas you are most concerned about.
Next you will need a great place to begin building a website and afford you the resources and training you will need to prosper. We have provided our top choice and encourage you to check it out to help you make a determination if this is a good fit to suit your needs. This program is completely free to get started! There is no cost to you, however if you like it you can upgrade and go premium! We have also included a free training course to help you understand how to build your own online business for the new online world of business.
We now will attempt to quickly give the example or vision of how to add passive income to your already existing business to allow you the freedom you need to soar like an eagle…. Once you have your website in place you now have to realize that the problems and experiences you been through, others all over the world will have the same issues. Your audience will be able to find you on your website when you publish articles, review products and resources which could benefit them. You will write about what you know and do every day and all the things you blog or write about will be the type of products and resources you offer to help benefit your audience. So there are four simple steps to incorporating your website into your barber business or any other business!
1. Find a niche- yours will be barbering so step one is done already!
2. Build website-
3. Acquire traffic-
4. Monetize your traffic-
Conclusion
To make all of this work you need to see the whole picture or vision and then you have to memorize it and carry it out! To acquire your desired results will depend on establishing a strong foundation doing what you love to do by getting organized tracking what you already do. Then begin focusing on your services, sales and website. A successful business is made of several components and the key to growth is learning or acquiring the knowledge, practicing what you learn and teach or sharing the knowledge. This is the growth process. To stay focused or memorize something you have to surround yourself with the specific knowledge of your craft and recite and rehearse at least 100 to 300 times to develop exceptional clarity.
This is your success!
All the best to you!