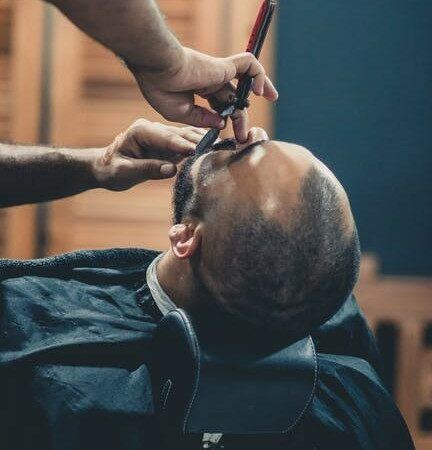 Work on Your Skills
It is extremely important to practice sharpening and honing your barber skills right away. What this means is that you must keep finding people willing to let you cut their hair while you are learning, so we are going to cover different ideas and strategies to allow you the opportunity to become extremely skilled and sharp at barbering, whether you are a part of a barber trade school, barbershop or not…We got you covered!!! After you acquire some barber skills, it makes you that much more confident for acquiring your license to practice barbering!!! So first things first!!!
Cutting and styling hair starts with a vision
The vision we are referring to here is the actual picture of your clients finished product. Sometimes this may not be possible for the beginner so we always recommend the practice of drawing different hair cuts and shape ups on paper or on a mannequin. This allows the beginner to obtain a vision for cutting and styling hair. When you become good at drawing hairstyles you will quickly see the process of improvement, which works exactly the same when you practice barbering. So this is a very effective tool and tip that the beginner may use to speed ball the process. Having a vision and following it helps one achieve their ultimate goal.
3 Creative ideas for Sharpening your Skills
So we just gave you our first idea to begin drawing hairstyles. We have put together a small template with different examples of our hairstyles and we recommend drawing about five to ten cuts per day, just as a barber may begin cutting the same amount of clients. However when your skills are sharp and quality you may find yourself servicing about twenty plus clients per day.
Another set of creative ideas are to find ways to get others to give you a chance to cut their hair. So our next suggestion is to do a first time free haircut, or start a five dollar haircut, ALL WORK DONE BY STUDENT BARBERS!! These ideas works really great in urban areas because people really rather not pay a lot for a haircut. There are also many senior homes, mental health and disciplinary groups or homes who struggle with getting hair services for their clients and they would love an organized group of student barbers and of course a licensed teacher/instructor. You may wish to do a free charity drive for these homes or charge a small service fee, either way it's a good way to get practice.
Lastly you can gather up a few young family members and let the parents know that all work will be instructional with your teacher present and volunteer to give them free haircuts every week. This is how I personally began, I had two younger brothers who I practiced on every week and also I began cutting my own hair. So hopefully you have a few ideas to point you in a direction of getting started. By the way theses are all future clientele building blocks as well.
Turning that vision into reality
So now you practiced drawing hairstyles every day, you found a few sources which allow you to practice doing at least 1-3 heads per day, and your are now on your way to bringing your vision to life. Turning your vision into reality here means building the necessary following to allow you to grow and become sharp and worthy of charging a nice service fee to make a decent living and make clients look and feel good about themselves. To develop good barber skills takes consistent practice, especially beginning to fade. Mastering fading can take years, however you only need to utilize one method of fading that works for you. From there you can begin exploring.
The expected time of progress from a beginner haircut having no skills at all, to a satisfying or quality haircut normally takes about 9 months to a year considering the beginning barber is determined and follows instruction from a good Barber instructor. This is pretty much the process of taking a beginner barber to a competent barber. Further this is also the amount of time necessary to qualify a student in preparation for the state board barbering exam.
What Qualifies you as a Barber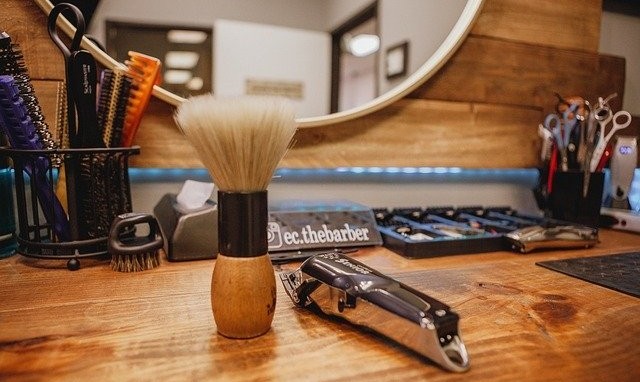 Alright, you now have acquired some skills and along with that is some sort of achievement and confidence, along with a little fear because you haven't taken the barbering board exam and you are uncertain whether you are prepared or not. This is where a good qualified Barber Manager of Barber Teacher becomes an asset to the student. Either can afford the student the proper preparation and the necessary theory and practical aspects of the Exam. The instructor should be sure to qualify the barber by ascertaining the necessary requirements needed for Exam, the proper hours of training, the sanitary requirement, chemical services, scissor cutting, clippers cutting, proper shaving etc.
Your hours of skills training is the key to passing your board and long as you spend the necessary hours in the appropriate areas of the exam you should be fine. The board examiners really are only checking for your competency in all the areas of study. You really don't have to do a fantastic job on the services. Yes, this was a surprise to me but it's true. Our secret here at Taha Training Institute is to go above and beyond the hours to make certain our students are prepared and conscience while performing. Forgetting something very small can cause you to retake any specific part of the exam, and it costs extra money, however it's not that bad.
One important word on making the barber the exam nor the skills makes the barber, a great barber is made from great qualities. Striving for Social, Moral, and spiritual excellence is what we focus on with all students and the rest is made easy provided the student develops these areas.
Obtaining the necessary License to practice Barbering
The Only thing left now is the excitement and the thrill of packing your tools in preparation for the barber practical and theory exam. This is actually a joy when you have other students to share it with. Packing your tools and making sure you have everything on your check list is like preparing for a beautiful vacation. This is how much fun me and my brother had at the time of our exam. We also have an exceptional teaching staff to cheer us on and oversee our exam as we took it. So that's it for this article, be sure to check out our next article series geared exclusively to each section of the Barbering Exam….
All the Best to you All,
Omar Jamaladdin