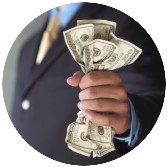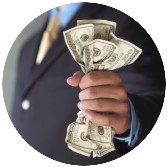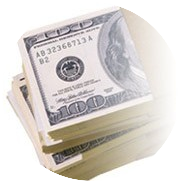 Barbers have been grossly misunderstood by departmentalized statistics as to how much yo can earn as a good proficient barber/stylist. Yes proficiency is the key to earning no matter what field or industry you choose. The reason for this misconception is mostly due to barbering in urban communities being a cash based business. So they say we don't honestly report income for tax purposes, however a barber can make as much as or far more than a doctor, lawyer and a banker and other most sought after careers… Let's find out how true this barber introduction is…..
Proficiency determines your earning potential
Proficiency is how well you do whatever it is that you do! If you swim, be your best, if you play ball be the best ball player you can be. If you are serious about becoming a barber and you have a good teacher, mentor or support program then you can earn however amount you can imagine. Sometimes we tend to be closed or have narrow-minded thinking and not know what sort of earnings are actually possible. A good experienced guide or support team can show you how to expand your options and teach you proficiency. Always remember that proficiency is the only thing that sets earning potential apart from a particular field or career.
There is no limit to your earning except….
Every profession or area of expertise has the same potential to make unlimited earnings, however you just need to know what that particular profession needs and the help to make it happen. Notice the word help, if you want to earn big in any profession your going to need a big team and a lot of help because big money comes with big responsibility. So the picture can become more clear when you realize that you can't always do everything yourself, you must get help when its time for your business to grow or you will certainly miss out. Some may often look at hiring help or needing help as just a liability or burden, however this is only due to fear, of not being able to adequately compensate and train your help.
Learning how to do something extremely well is proficiency, and once you obtain proficiency, the way to grow is to teach that in which you became proficient. In other words teach others to be as proficient as you are. Starting out as a barber you may not be proficient and you might not earn as much as someone who is proficient, so your goal as a beginner is to become good at what you do before you expect to make your fortune. The only thing to hold you back is your serious determination to be proficient. Practicing the same thing over and over and over day in and a out is how proficiency is achieved so if you are serious, this is what must be done. Working directly with a teacher can significantly benefit a student along their path by keeping them focused on their goals. Once you become good at the necessary skills of barbering then you are well on your way to exploring different avenues of earning potential. There are several areas to explore and we are going to cove a few just for the sake of seeing a possible earning potential.
What direction would you dare to explore
You can just be a good quality barber whom your clients love to patronize, you may be a positive resource for the community, you may just be satisfied being sharp and trying new tricks, however as you age in any profession your growth is inevitable. So you have to have goals, direction and plans to further yourself. So you may want to have your own barbering business, you may just enjoy selling product to the barber industry, you may make a solution for bald and grey hair or natural product for maintenance of hair, you may just like marketing ans sales in the barber industry, you might like to teach and train, and on and on and on. The point here is that earning more is a collective effort of all the areas of barbering collectively, so whether you work for someone else or you want to be the man or woman yourself, proficient management of every aspect of the barbering business is a must. Advertising can not be neglected, nor can marketing, sales, client retention, employee barber growth, maintenance, booking, licensing, banking, investing etc. When all the elements of you business are proficient it spells DYNASTY. The earning potential is unlimited.
Factual Example of Barber Earning Potential
Take the example of an average barber working 5 days a week, eight hours a day, with prices at $15- $20, potential average $36 per hour assuming available slots are booked daily, a half hour per client with total potential earnings of $1440 per week. These are basic estimates with no downtime or breaks included so a typical beginner Barber would set goals to earn $500.00 to 750.00 per week. Completely attainable. Additionally consider the same 40 hours, the barber has the opportunity to earn monthly or quarterly commissions on the sale of products. Sales are extremely powerful tool to earn more and the sky is the limit. A barber has an opportunity to maximize its earning potential or even make a living off of commissions earned from products they do not own considering his job or workplace has a program designed for such selling. This is an area that we take serious at Taha Training Institute. We believe that you must inform or tell all potential clients about products which could benefit… To see a complete sales strategy for a barber/salesman and a proven method to earn six figure just selling products, consider the following recommended ebooks….EBOOK RECOMMENDATIONS.
So we see already with a combination of service and sales a barber has the potential to earn as much as any other professional in any field. Our next example after one to three consistent years as a barber, salesperson, and basic knowledge of the operation of the barbershop, the barber may consider to continue to grow with the same shop or make a decision to step out there on his or her own. Now this is where every other aspect of the game counts. A personal recommendation is to try and at least learn from a well managed organized shop for 5 to 10 years before going out there by yourself so you are fully prepared with guidance and help from said shop. However when a barber reaches this point to own their own the earning potential can skyrocket or plunder very quickly. The responsibility is large and every aspect counts, you are now managing other peoples lives and provisions and trying to share your resourse to enrich your entire team. You are teaching people the skills of barbering, selling, advertising marketing, management, and utilizing their talents to dominate all aspects of your profession. Please see our recommendations for Barbershop Ownwership info.

So for the sake of earning potential consider a beginner earning 25k-35k plus 10k-15k from sales commisions, a skilled median earning double 50k-75k, and a master barber earning double the skilled median 100k-150k. Now you own the business and have acquired and have the capacity to manage 5-8 barbers yourself taking them from stage to stage, You now can relax and focus on growing your then you open a barber school training new prospects and cultivating the same skills.
You make the determination
By now you should have a simple picture of the earning potential for a career in barbering in order for you to make the desired determination. However this brief article was only to give a synopsis of what can potentially be earned and does not go into any depths on the particular steps required to actually earn the examples so we strongly recommend you search our site as we continue to build and we will be sure to add content and links to all the necessary tools, training, videos, books, audios, and consulting to bring value to your life and your business ventures. We love our readers who we consider our supporters and if there is any information, questions or suggestions please feel free to contact us, leave comments, requests etc. Reach out to us because we believe in sharing and building with others…also our links may not be clickable at this moment please be sure to try back as we are gathering the best resources to assist yo in your mission.
Thanks for reading,
All the Best,
Omar Jamaladdin