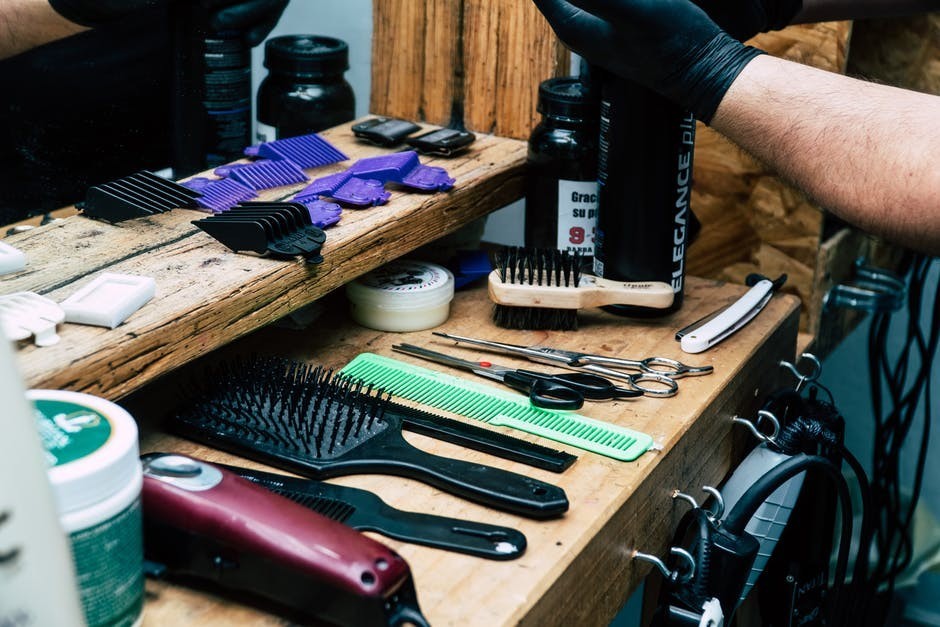 This short article will assist you with all the items you may need to pack your barber equipment in preparation for the Pennsylvania State Board Practical exam. So at this point the student has completed the necessary hours and is eligible to take the exam. The dates and time is chosen and now it is all about proper preparation and packing the necessary equipment to get the job done.
Required Items! Is there a checklist?
The states board examiners main concern is that the barber station and tools are clean and sanitary to protect from bacteria, germs, and potential infectious diseases. So every barber needs access to a large array of clean sanitary items just to stay compliant, when used to perform the practical exam. And YES, the examiner is watching over everything you do just to check for competency!! My advice is to make a job out of the preparation and go shopping preferably with a fellow student and buy plenty of new equipment and accessories as possible. Clean and sterilize all used equipment if you can not afford to buy new. Yes, there is a checklist available to get all the required items and we have included a downloadable PDF for Pennsylvania, your state may differ slightly so google state barber boards and find your state specific requirements. The following is a complete list of services required to be performed for the Pennsylvania State Board Exam.
I. Infection Control & Safety
II. Shaving
III. Skin Care
IV. Haircutting
V. Haircoloring/ Bleaching
VI. Permanent Waving
VII. Chemical Hair Straightening and Relaxing
VIII. Honing and Stropping
For Exam content on the following Services and what the state Board Examiners are looking for please utilize the Content Outlines and Skills Lists.
So each of these services to be performed by the barber requires plenty of items. We are going to briefly go over the primary tools and implements used by the barber covering most of the services mentioned above. The following is a list of very important equipment in preparation for exam.
First Aid kit

A First aid kit is a must have for almost any setting. You never know when you will need one so you will need to have one handy when packing for the exam.
Conventional Razor

A conventional razor is also a must as opposed to a throw away. The reason is that you have to demonstrate your competency by sharpening the razor with a hone and strop.
Live Model

A live model is a friend and client who you will use as a model to perform necessary services such as a haircut, a fade and a shave. So you must plan ahead by finding the necessary exam dates and locations and be sure this person is available. Your model should allow proper time for hair and facial hair to grow so you can actually perform an effective service.
Mannequin

A mannequin is also a must as you will need it to also perform services, so take a fresh one or leave enough hair in place to actually color, permanent wave and chemical services.
Smock or apron

This smock or apron is for the student to wear while performing services. It shows that you are professional, sanitary, and it serves as protection of your self and clothing.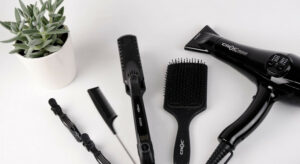 The rest of the list is extensive so we have made available the Exam Equipment List PDF in preparation for exam or just for learning and motivation if you are new and thinking deeply about passing the exam. A little jewel I like to share also is that after learning the required information from the text, this PDF helped me and a friend pass the exam. Packing all of these items on the list makes you feel like your going on a trip to have fun or preparing for a major event and its very exciting and uplifting at the same time. Yes you may still have a little fear but you shall overcome your fear by being well-prepared! Go over the list several times and get a big bag to pack all of your equipment and accessories!
In closing there are an abundance of resources available for preparation for the exam, so revisit our site and check out all of our available resources added weekly to our site. We are gradually making efforts to post all relevant and helpful resources available here at Taha Training Institute! Also, we always want to know, what our visitors want, need, searching for, and how our visitors feel about our content, so please leave a comment and let us know what your plans and interests are, your likes and dislikes, and ways we can improve…. Thanks for reading!
All the best to you!