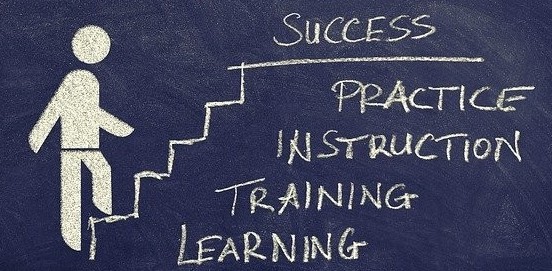 Personal Study Skills for Barber Exam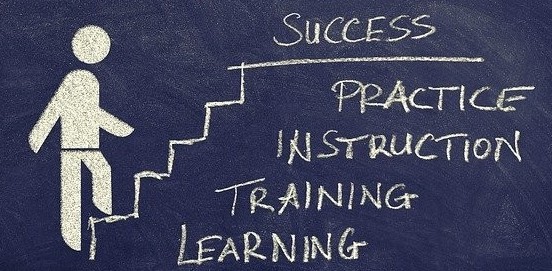 This as all our articles are written with the intention to help assist the beginning barber student to prepare and pass the state barber board exam. We include a majority of real relevant content which the student must retain in order to do well on the exam and also relevant exam review questions. So from the reading and review of just our articles and content alone, which are written per chapter from the standard professional barber textbook, the student will be more well-prepared to pass the written examination section of the licensing exam.
Why Do I need Study skills
One of the main reasons why it is important to develop study skills is that the five senses was given to mankind to reach the brain. This then makes up his intelligence as all of them work together as a unit. This was a gift to mankind to seek knowledge from the cradle to the grave. The one who makes use of it is the one who is grateful and will benefit, the one who does not make use of it is ungrateful and will not benefit and will find tasks such as preparing for the barbering exam difficult. So be grateful for these gifts and use them to benefit your entire life no matter what tasks you have to tackle in life. One of the most important keys to your success as a student is your ability to learn and master new information.
Helpful ways to Develop Good Study Skills
Good study skills come by way of application of your senses, and the more senses you use the more you retain. This is how you master new information. Speaking the information engages your ears, writing engages your eyes, writing it with your hands engages your limbs, sight and touch. All of these methods strengthens your memory every time they are repeated. It's called Repetition, doing something over and over allows you to memorize. Students with the ability to memorize well will do extremely well on the test but more importantly in life.
Next our brain is extremely complex and has the ability to organize new information for not only short term but long term memory as well. Always organize and number the new information you are trying to memorize it makes it much easier. For example, Shaving the face has 14 different areas and four 4 different strokes or shaving positions, so to become efficient at shaving and to pass this practical examination section, the student must organize, draw a graph or picture of the different areas, and organize them by 14 numbers, then repeat by practical application until memorized. Lastly apply the same organization skills to the 4 strokes, memorize the different strokes and then apply the particular stroke to the shaving areas. For example freehand position is stroke number 1 and it is used in 6 of the 14 shaving areas. Backhand stroke is number 2 and is used in 4 of the 14 shaving areas. So organization skills are very useful and important to implement and strengthen short and long term memory.
Classification of learning Styles
Learning styles are classifications used to identify the different ways people learn. Learning derives from your intellect processing information and experiences. Your perception of reality is how you see reality. The four most important learning styles that are mentioned from the barbering text are as follows:
1. Interactive learners learn by watching, listening, and sharing ideas.
2. Analytic learners learn by thinking through ideas or concepts that they read or heard.
3. Systematic learners learn from new information when they can connect it to real life situations.
4. Intuitive learners learn through trial and error and self discovery.
The student should try to determine their personal type of learning style so they can benefit not only for the exam but for all aspects of learning throughout your life. My take on this is that a person may learn more than one style so I recommend that you take any of the characteristics found in each learning style and discover your own unique qualities. The most important take home from learning styles is that you make time to learn, be consistent in learning and set a pace that works for your daily life schedule. Use your teacher to make sure you get it.
Exercise: Making your personal Plan
For this exercise you will be making an actual Study plan for your professional barber training. The three main areas you should cover is the 1. When will you have time to study regularly. Take out a book, brainstorm and then write down a suitable schedule for studying, keep in my your energy times, and down times. 2. Write down where or the place you have a peaceful environment. A quiet room in home or library that you can consistently utilize and has a comfortable desk and chair. 3. Lastly, write down your goals or reasons you are studying and what you want to accomplish and estimate a time you will likely finish and add your reward for yourself when completed. Keep this on the front of your text or workbook, computer or study room. Always keep this where you can see it to maintain focus, progress, and for self motivation.
Always remember to eat healthy, exercise and take breaks during study time when you become exhausted.
All the best,

Omar Jamaladdin