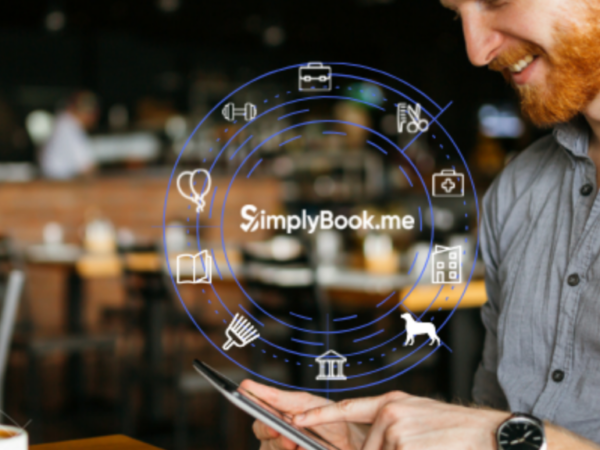 What is a good Booking App for my Service Business
This brief review style article is intended to help you choose a good booking app for your service business and describe some general features. We will also discuss how certain features of the app ranks according to competitors and some links if you would like to try this Service app to see if it is a good fit!
Simply Book Me Description
Simplybook.me is a revolutionary concept when it comes to service industry professionals. You can use popular sites like Facebook, Instagram, and Google for your clients to book you. It can be a website in and of itself or integrate seamlessly into your own existing platform.
All the data is backed up daily so there is little chance that you will lose anything that you have worked hard to build. It's especially important when it comes to calendars for employees. You cannot have any mistakes. Doing this all online is really the wave of the future. People don't want to call in to get a receptionist. They might want to quickly book an appointment from work without their boss knowing.
Also, if you have the kind of work where you need deposits, this platform actually allows people to put down money. It can also hold important intake forms for health care professionals. Finally, you can give out coupons on this site, which is a further attraction for the clientele.
What is really eye-catching about these sites is the actual product you can create online. It's amazing the kind of graphics they offer. It's easy to put in pictures or just drawings and integrate them onto your Simply Book Me site. The fact that this site is free means that it is really something that people should consider. More and more people are demanding online goods and services. This is really just going with future trends.
Many different clients have used this site, from dermatologists to salons. It's a platform that saves people time and energy. No one likes to be put on hold to wait to book in somewhere. It's really giving the power back to the customer. They can book in and get the appointments that suit their schedule. It's not a complicated concept and other companies have been using similar services for online check-in. This is even better because you can secure the precise spot that you need.
Simply Book Me Rankings
Ability to Customize- On a scale of one to ten, I give this product a ten out of ten. The websites that people can build with this are incredible. The templates are eye-catching and anyone in the service industry would love to showcase their business like this.
Ease of Use- Again, this is a nine out of ten. This platform makes it easy to build a professional-looking front. The possibilities seem nearly endless with this page. It's nice to have something that looks so workable.
Reviews- They get a nine out of ten for this. There are many reputable brands, like Trustpilot, Capterra, and G2 Crowd that have stopped by to give this a rating. Ultimately, you can see that the brands give Simply Book Me a near-perfect score.
Novel Concept- This gets a nine out of ten for a novel concept. You will find that you have seen glimmers of something like this in the professional world, but this app is still executed in a novel way.
Simply Book Me Product Images
Give us a try! I'm pretty sure you will like the Simplicity!

Customize your own site

No design skills needed

Fully responsive

Choose from a variety of templates
Design a professional and
customized look for your booking website. Choose from our beautiful
brand new fully responsive templates to fit your company brand. You can
even choose the most convenient way for your clients to see your
booking availability such as by class, time or staff.
Adjust colors to match your brand colors
Insert your own logo
Insert your own background image or choose from our free library
Add photos of staff and services
Gallery of photos from your business
More templates available also!
---
Give us a try! I'm pretty sure you will like the Simplicity!